Happy 2014! It seems like everything EXPLODES near the end of the year. My intention was to write a recap of 2013 but like everyone else somehow I ended up with a sore throat that turned into the flu and I spent this entire week in bed with a crazy fever that made me dream about the gym. I felt my strength, my cardio, my tone all slipping away like Jack on that tiny board in the middle of the ocean….."I'll never let go fitness…I'll never let go…" of course just  laying in bed for days, it left me. So I decided to write THREE TRICKS ON HITTING THE GYM AFTER THE FLU to help you get back into the gym if you caught this terrible strand.
After drinking more water than a whale and  ingesting more vitamins than a vegan I finally healed and made it into the gym for my first workout since that nasty bug got a hold of me. Checking facebook I realized I wasn't the only one who caught the flu, I had clients, friends, acquaintances and maybe even cute little dogs had caught this nasty fever.
For the love of cute puppies everywhere I wrote this post for you, read below for three tricks for hitting the gym after the flu. 
Trick One- Remember You Aren't Better Yet!
No one likes to hear they're sick. It's hard for me to believe it! If I'm at work I don't want to leave work in the middle of the day and admit to myself that I have to go home and sit in bed. Sometimes we can be even worse when it comes to exercise. If you're still feverish don't work out, the flu is often ignored and becomes even worse when it becomes pneumonia. Then you're really in for it.
Once the fever is gone and you're in the gym it's time to be realistic. You've been sitting in bed dizzy with hot and cold spells. You're probably not going to lift your heaviest weight ever and since you were short of breathe walking up stairs or maybe even laying in bed you're not going to be a smashing cardio queen.
The time for a great workout is here but in a different form. Be realistic and don't push yourself into an even sicker state or push yourself into a depressed state because of how weak you seem today or how easily you get gassed. Your body is fighting a virus so max strength and max cardio are not your goals today.
Trick Two- Focus On The Three F's of  Flu Fitness
Flow. Function .Familiarity.
Flow- you want your gym session to make sense. Much of what I do for a healthy person when I program fitness programs is maximize the time in the gym to get a great fat burning effect while training strength. Not the greatest idea after a flu. The big movements I like to pair actually are too tiring and depending on the viral infection can make someone hack. Case in point I paired lunges with dumbbell rows and found myself coughing because there was too much cardio output for the amount of air I could get in after I was sick. Coughing all the time in a workout actually disturbs the flow to a workout. A normal pairing might look like this.
A1. Barbell Deadlift
A2. Pushups
Instead try pairing exercises like this instead after the flu.
B1. Barbell Romanian Deadlift- I pick the romanian because it's less demanding than the full deadlift
B2. Dumbbell Lateral Raise
The lateral raise is a less tiring exercise than the pushup because your core is less involved as well as your bigger muscles like pecs and triceps. Sure it's not as effective but you will be able to flow between exercises better. Try to bring too much into a workout at one time when you're sick and you will blow yourself right out of the water.
When It comes to flow I LIKE single joint movements when coming back from serious sickness.
Function- So what's function got to do with it? Function means you want to keep all your movements like over head press patterns, squatting patterns, deadlift patterns, lunges…etc.
These are your essential big movements and you don't want your body to lose the mobility they need for it but you're also not going to be loading them back up to max. Take this time to do midrange reps such as 6-10 and focus on making sure you own the movements with a lighter weight then you might normally use. No shame here in using lighter weight, your nervous system isn't going to be cranking after fevers and your body is going to appreciate you just doing the movements and maintaining your range of motion.
USE IT OR LOSE IT.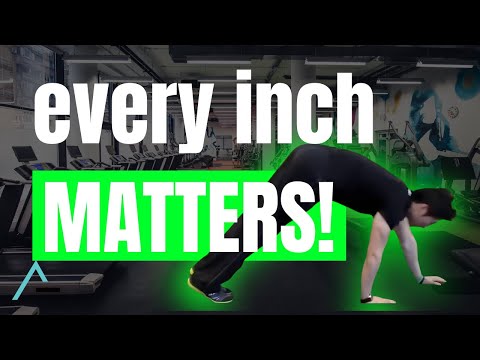 Familiarity- Do something you know. Working out after being sick is hard! The last thing you want to do is walk into something that's brand new or try to teach yourself something that is frustrating. Pick something you're good at and let yourself be good at it. Familiar stuff is good, it'll also help take your threat levels down which does wonders for helping your body recover.
Trick Three- Tank Top Track Jacket
 When you're fresh off the flu the chills come back followed by heat spells. I found my first workout back immediately I got hot and had to take off my track jacket and a few seconds later I was freezing. Luckily I had a track jacket I could take on and off and a tank top for under when I got too hot. If I had come with a long sleeve thermal on I would have been in trouble. I know some people like to work out in hoodies the whole time. Sweating it out doesn't actually have research behind it..
Your body is hot!
Making it hotter is more dangerous than scientific. So make sure whatever you're wearing allows you to accommodate to the fevers that might return during your workout or you could end up on the gym floor restarting your fever.
NOW GET IN THERE!
Drinking enough water before and after workouts, taking your vitamins, getting enough sleep and making sure you wipe off your equipment are all pretty common sense things your mom could tell you
. I'm just here to help you with the exercise part.
When coming back from a horrible flu it's best to realize that getting back in is the important part. Cutting some of the number of sets you do, pairing your exercises for less demands on your cardiovascular system, making sure you can toggle between being too hot and too cold, maintaining the movement form for your lifts and not overdoing are the things I strongly suggest when returning from sickness.
If you think about it there's no reason you can't take it easier, see how you feel and come back the next day to do what you omitted from the last session. That only works if you look at things in the LONG TERM not short term like most people do and the reason most health and fitness programs fail! If you need help putting together a long term fitness program that fits you send me an email at befittacoma@gmail.com! Have an amazing workout today my friend!